Many people asked me how to put their signature in the forum.. So I decided to make a tutorial for you guys showing how u make or put the signature you want.
1st step:
In the main page Iron-Players.forumhe.com you will see a message saying: Welcome [Username] please click on it.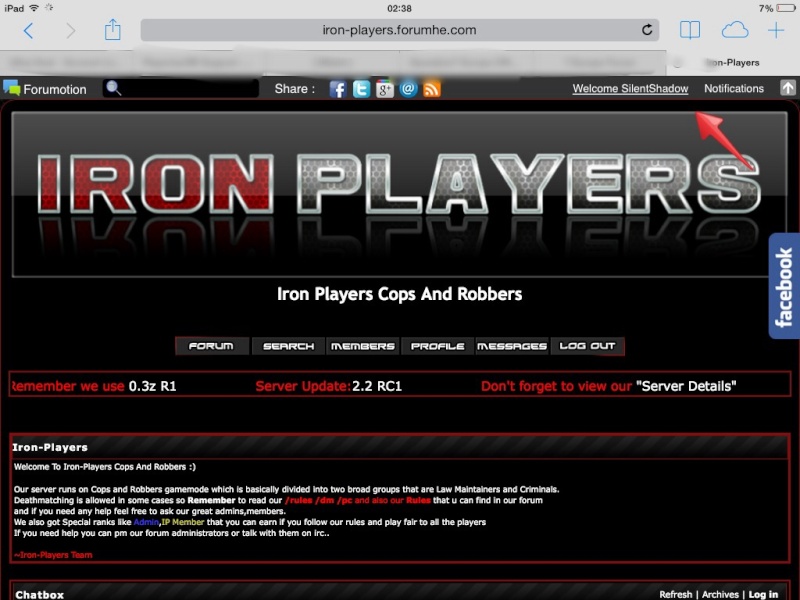 2nd Step:
Click on "Edit Profile"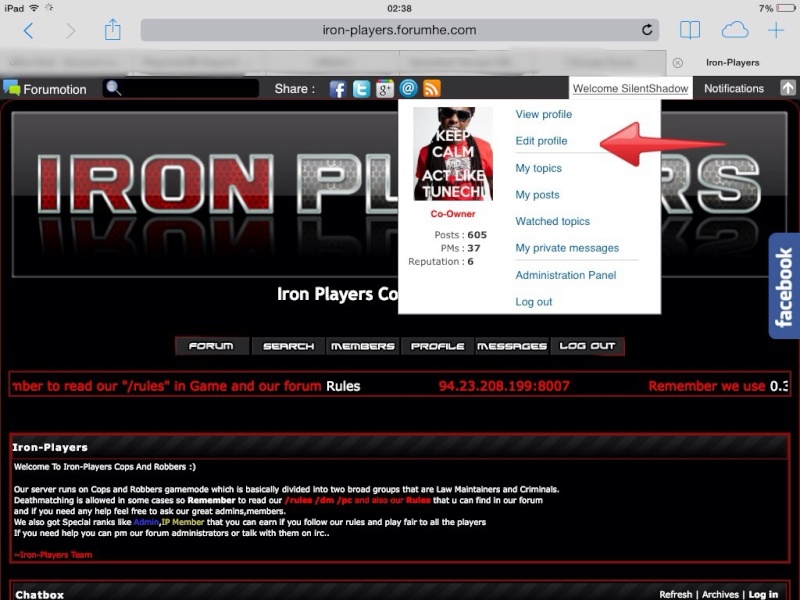 3rd Step:
If you want to edit your signature plz click on "Signature" and if you want to edit your avatar please clock on "Avatar".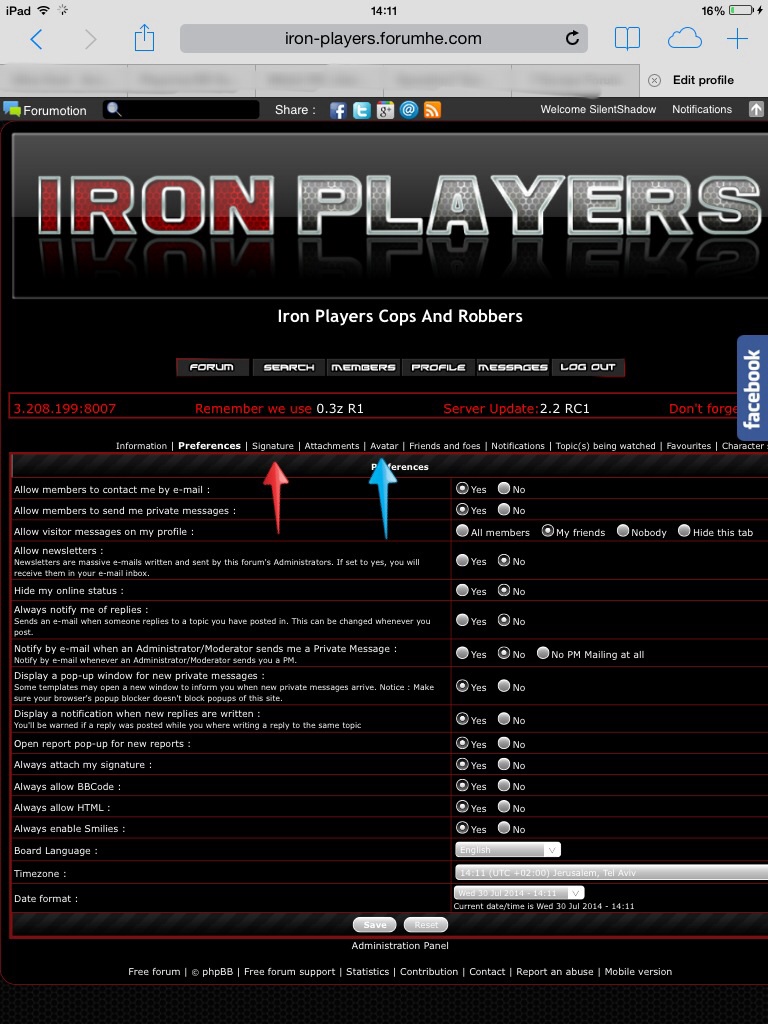 4th Step(Signature)
: You can put your signature as a picture or you can just write something down like "POTATOES FOR EVER".
Remember you can also request your signature
Here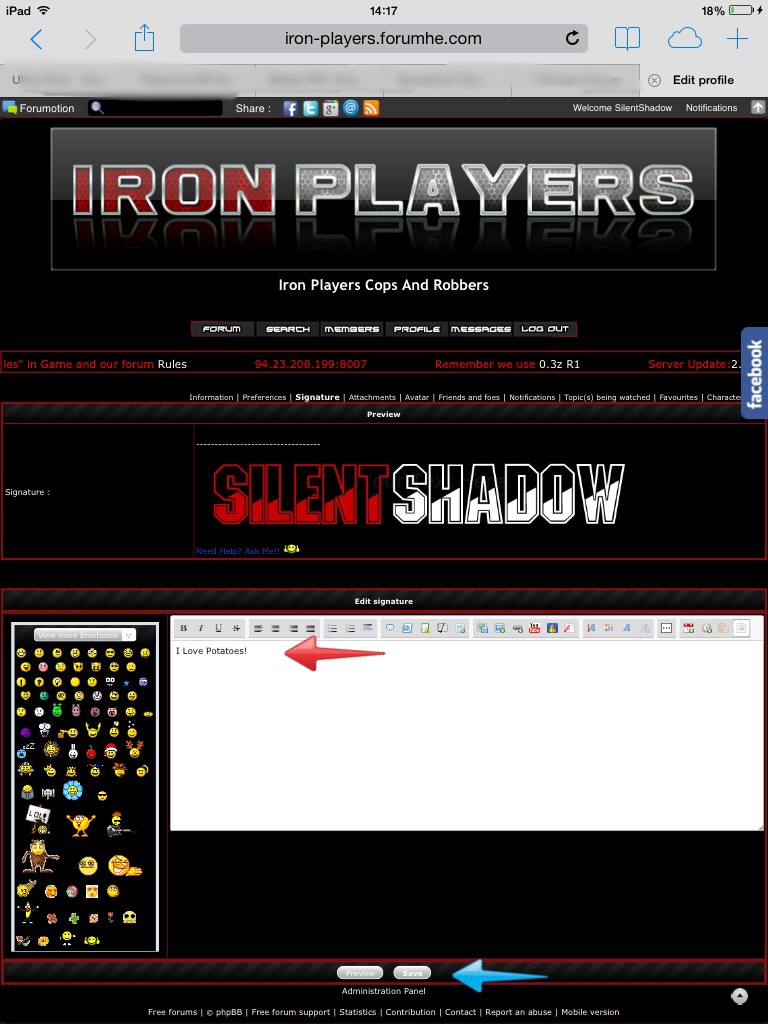 After editing your signature you can see it here: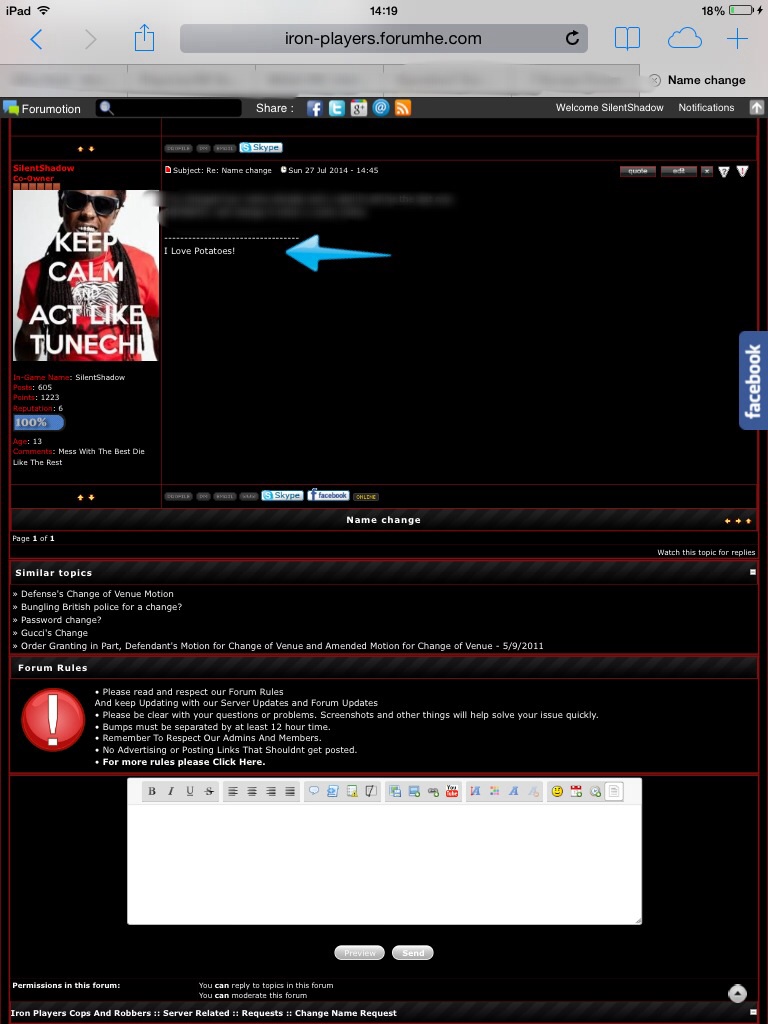 4th Step(Avatar):
When u clicked on "Avatar" you have 4 options how your can upload your avatar:you can upload from your computer,you can upload from a URL,you can create your own avatar and you can select your avatar from our photos gallery and then you press "Save".
After editing your avatar you can see it here: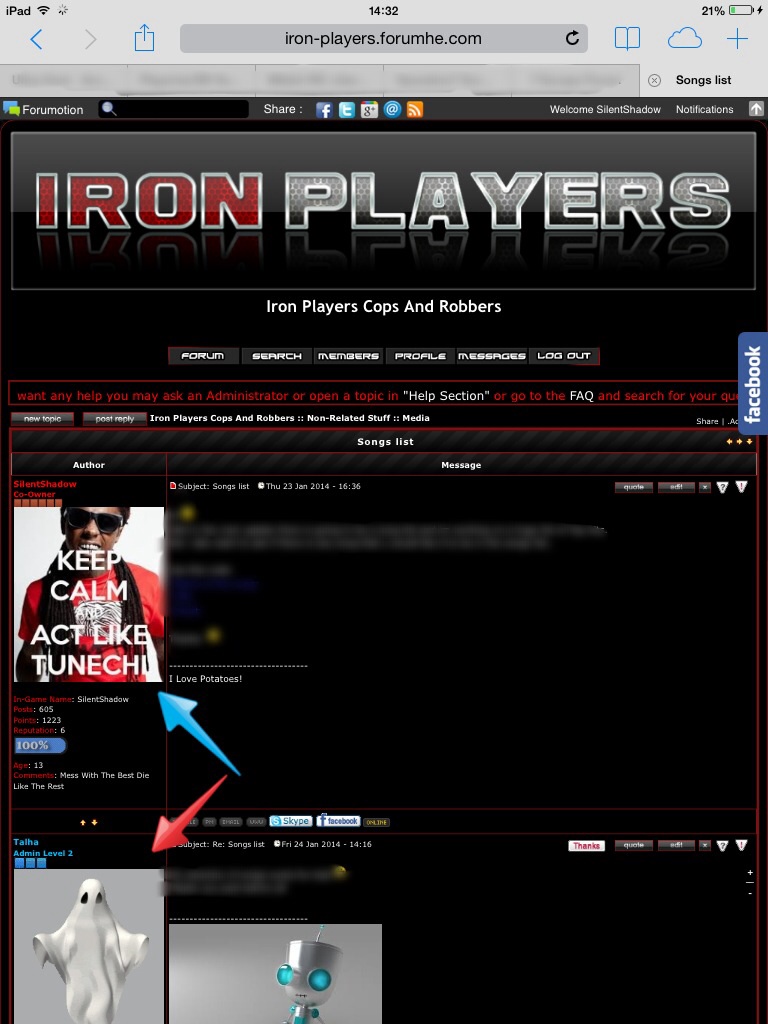 Thats all for today
I hope this tutorial will help you alot and see you in the next one
Remember to +Rep me
You dont know how?.. Hah
Click Here
!
----------------------------------
+Rep if I helped u